Mini Automatic Compression Vacuum Pump
50.00 USD

50.00 USD

Save

49.99 USD
---
---
SAY GOODBYE TO MANUAL PUMP-DOWN! MINI AUTOMATIC COMPRESSION VACUUM PUMP MAKES AIR-TIGHT WITH THE PRESS OF A BUTTON!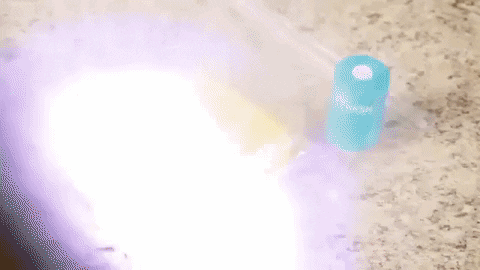 Storage bags are designed with a special one-way valve that lets the air out and seals freshness in... prolonging the flavor, nutrition and shelf life of your food.
Save Money! Bags are REUSABLE!
Works With All Your Favorite Foods!
Great For Everyday Use With Deli Meats, Cheeses & Other Refrigerated Foods. They can storage small size clothes like underwear which can prevent the clothes get wet or moldy and keep clothes always dry and comfy.
Mini Automatic Compression Vacuum Pump
is
 made of Eco-friendly rubble paint.
Mini Size is conveniently Stored In A Drawer For Easy Access. A
smart device at your family's service!
Vacuum bags are completely reusable and durable enough to hold items such as jewelry and helps to
protect against tarnishing from oxidants in the air.
Mini Automatic Compression Vacuum Pump
is great for sealing in clothes when packing for a trip. The air sucked out of the bags will greatly reduce the space you need to store clothes in your luggage as well as keep your clothes fresh. 
Mini Automatic Compression Vacuum Pump
is the best gadget you can have for your kitchen. A vacuum seal on your leftovers
will guarantee it still is fresh whenever you want it
. Not to mention, it helps to keep your groceries for far longer than it's sell-by date and consequently save you money.
Keep things more organized, fresher, and for far longer with the
EZ Cordless
Vacuum Sealer! Get Yours Now!
NOT SOLD IN STORES!
5 Reasons To Buy From Us.