Mini Portable Projector
65.95 USD

65.95 USD

Save

94.04 USD
---
---
Now, you'll have cinematic power and Hi-Fi speakers with you wherever you go.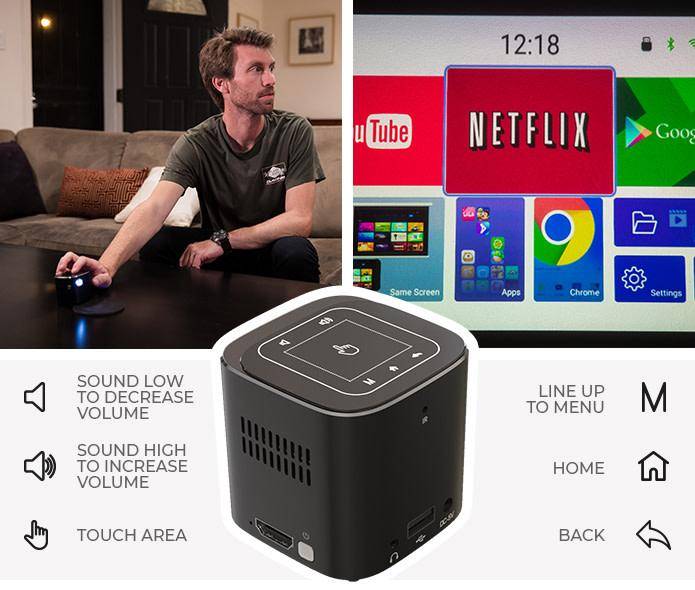 Our projector projects a clear and crisp HD image at up to 240 inches. This is over twice the size of even the biggest commercially-available TVs and 10x the size of HD monitors that cost thousands. You've never seen sports, superhero action, and animated antics if you haven't seen them in their 240-inch HD glory.
Windows, Android, iOS—whatever your device, our projector can connect to it seamlessly and instantly. Connect to your phone or computer for work, video chatting, or creative projects. Connect to your favorite gaming
console for an insane 240-inch multiplayer action. Connect to your tablet and cast YouTube on your bedroom wall before going to sleep. Our projector can connect wherever you are.
Projector has WiFi Connectivity, but when no internet is available, you still have access to all your media via our projector's internal memory. You can even download shows and movies from YouTube and Netflix for offline viewing.
5 Reasons To Buy From Us.