Retractable Stainless String Invisible Clothesline
35.95 USD

35.95 USD

Save

54.04 USD
---
---
Looking for a way to save on rising energy costs? Love the smell of clothes dried outside in the sunshine? Worried that the house does not have enough space to dry clothes?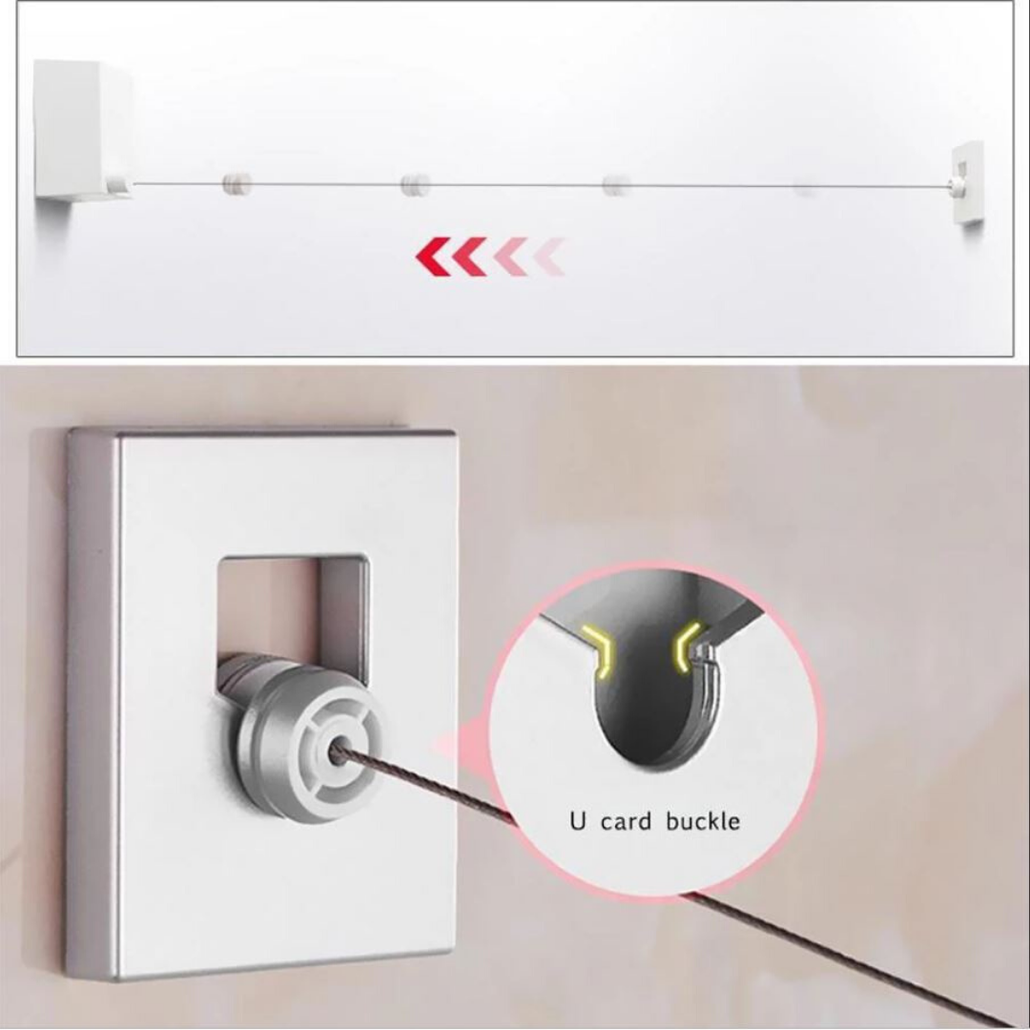 Retractable Stainless String Invisible Clothesline features an easy to use retractable outdoor clothesline and it stores neatly away when not in use. The protective casing is UV stable and the special bracket means the whole product can be removed when not in use.
An ecological way to drying clothes the natural way and help you cut back on electricity bills and increase your house space, in the process while helping prolong the lifespan of clothes. Applied with retractable design, this meets your multiple hanging needs for hanging different types of clothing: swimming suits, towels, blouses, quilt, socks, underwear, etc.
Its size makes it perfect for indoor and outdoor limited space. Just attach to the wall with a special bracket, so you can remove the reel when not in use. The PVC coated lines are easy to wipe clean.
5 Reasons To Buy From Us.